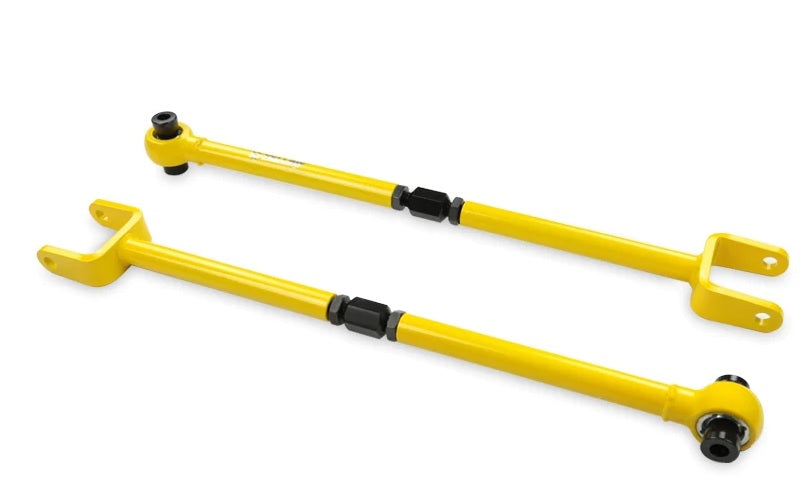 92-05 BMW 3-Series E36 & E46 Rear Camber Kit
YSR-CAMBER-R-E46
Regular price $424.00 $342.00 Sale
Lease for as low as $/week
Learn More
BMW 3-SERIES E36/ E46 REAR CAMBER KIT
Specifications: 
Complete set of 2 pieces
Reduces tire wear
Improves a vehicle's handling
Body made from high-strength forged 7075 aluminum
Mount constructed of steel for durability and strength
Ideal for race applications and street use
Our camber kit not only allows you to adjust a vehicle's camber to factory setting, but it also allows you to dial-in the suspension settings that use negative camber for race applications.
Durable long lasting pillowball to increase handling. (This is a performance-oriented product, the pillowballs may create a rattling sound in rare cases, and this is normal and does not affect product's performance, so the product warranty is not covered by any sound issue.)
Simple bolt-on for installation
YSR camber kits offer +/- 3-5 degrees of camber adjustment (varies by application). For specific camber range, please contact us by email at sales@ysr-usa.com
Note: Photos used for marketing purposes only. Actual product may vary in appearance / style. 
Will this fit a 2001 BMW Z3 Coupe 3.0i? Thank you,

According to our application notes these will fit the Z3 Coupe