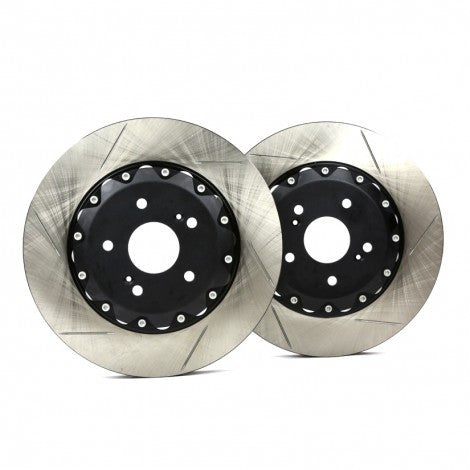 Yellow Speed Racing Big Brake Kit Replacement Rear Brake Rotors
YSR-BBKRR-286-22
Regular price $398.00 Sale
Lease for as low as $/week
Learn More
Finally worn down your Yellow Speed Big Brake Kit's Rotors? We have replacement discs ready to be bolted on to your center hat. Choose your replacement disc by selecting the correct size kit from the options listed. Our replacement discs are priced by the pair. 

Note: The center hat/bell and inner drum is not included with our rear replacement discs. If you need the full assembly, please contact us by email or phone.
How much do the 2 discs weigh?

This would depend on which size of rotor you are ordering.